Meet Team Landers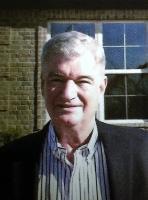 Nick Landers, Owner
Nick Landers, Owner of Landers Development, LLC, grew up in Benton where he met and married his childhood sweetheart. He is a graduate of UCA and UAMS.
He got into the building business 20 yearsago. He developed and built every home in Cambridge Place and built homes in Heritage Farms. In the late nineties, he helped in the design and construction of Fox Ridge Estates Assisted Living, and was one of the owners. Along with John Sledge, he has developed and built all the homes in Carmichael Estates.
Nick now serves on the board of Saline Home Builders Association.
Nick has been married for 42 years, to Mary Jack Landers. Mary Jack taught school for 34 years, most of those years in the Bryant school system. They have 2 sons: Colby and Josh, his wife Lindsay, and two wonderful grandchildren Alexis and Korben, who are students in the Bryant school district.
---

John Sledge, Operations Manager
John Sledge, Operations Manager for Landers Development.
John has been in the construction industry his entire life and has worked on both sides from building to selling building supplies. He comes to Landers Development with a vast knowledge in residential construction and help control cost on projects.
John can be reached at 501.837.4157.
---

Kelly Sledge, Designer
Kelly Sledge, Designer for Landers Development, has an eye for color and what building materials look good together. Kelly works with our customers on selecting materials for their home and advises on current trends. Kelly personally guides our customers through the selection process and selects color, fixtures and materials for all of our spec homes.
You can reach Kelly at 501.231.3326
---

Ms. Lillie Snow
Ms. Lillie Snow, the glue that holds us together! Ms. Lillie takes care of everything from Accounts Receivable, Payable , Payroll and everything in between! Not only does Ms. Lillie take care of everyone at Landers Development but in her spare time, contributes her time to others, her church and to the the community of Bryant.
You can reach Ms. Lillie at our office, located at 3108 Horizon Street in Bryant or by calling 501.847.4546.
---

Leslie Merritt
Leslie Merritt, Marketing Manager. Leslie has lived in Saline County for over 50 years. She has 40 years experience working in the wholesale spirit, wine and beer distribution business working as the financial and administrative regional manager covering 5 states.