Hunter Crossing
One of our newest projects, Hunter Crossing, a prominent subdivision, is located in Bryant, Arkansas. Hunter Crossing will boast energy efficient, upscale stylish homes in a high impact area, providing an exclusive community for homeowners. Hunter Crossing seeks to be the most highly visible and desirable property development.
The Project of Hunter Crossing is conveniently located off Hwy 5 North with the Main Entrance next to the Bryant water tower. This Gated Community covers approximately 10 Acres and will contain 43 Homes and an outdoor pavillion for community use
The type of homes will be Single-Occupancy Garden Homes (min of 1600 sq ft). As you can see, this will be a prominent asset to the City of Bryant attracting those who wish to downsize and remain in a prestigious home in a stately community.
Our model home is ready for you to tour. Come out and see this beautifully constructed home. We will be holding OPEN HOUSE every Saturday & Sunday 1:00pm - 5:00pm.
PHASE II LOTS ARE NOW AVAILABLE!
Highlights
Perfect Location—Easy Access to I-30 and Hwy 5
Shopping, Eating and Entertainment in close radius
Private Gated Community with Beautiful Landscaping.
43 Homes—making the community just the right size; Not too big / Not too small !
All Energy Efficient Homes
Innovative Designs & Floor Plans
Incomparable Choices
History of the Name - Hunter Crossing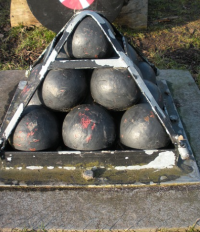 On October 23, 1864, Federal and Confederate Forces met at Bryant in an engagement of the Civil War known as the "Battle of Hunter's Crossing".
Federal Troops were met by the Eleventh Arkansas Confederate Calvary. The skirmish resulted in twenty-eight men killed and eleven wounded. After the fighting, the women of the area went to the battlefield to care for the wounded soldiers and bury the dead.